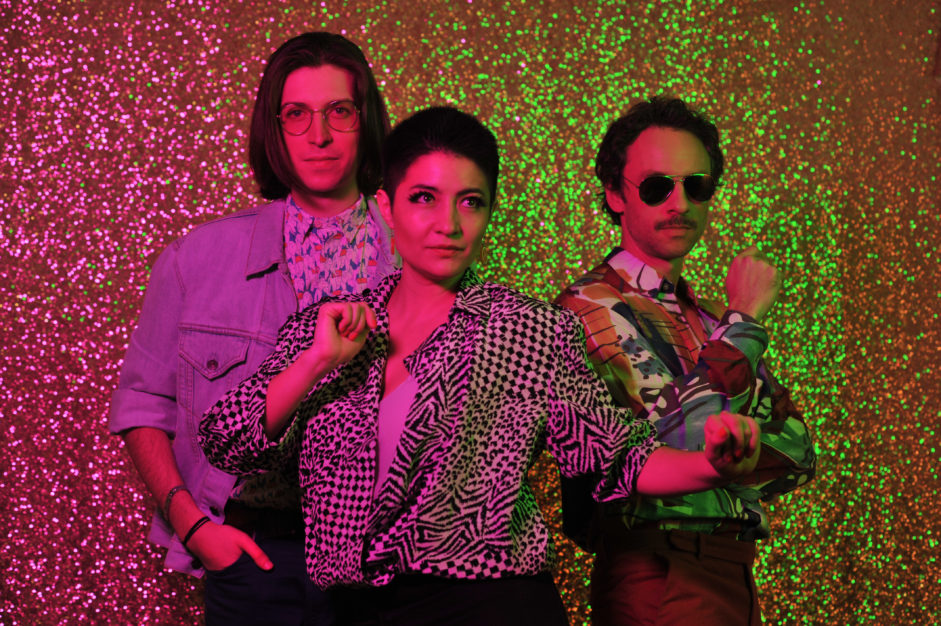 MANDARINA
Mandarina is an Indie Pop band based in Paris and made up of Paola Olarte, on vocals, Michael Tainturier, on keys and production and Felipe Veiga on drums and percussions.
Soon after their first encounter in 2016, Paola and Michael began writing and producing music together. Paola had moved to France from Colombia a year prior with one goal in mind : living the life of the Parisian artist. At the time, Michael was in between projects and already working as a sound engineer at the studio Atlas, which belongs to JB Dunckel of the band Air and where every Mandarina song would later be recorded and mixed.
In 2019, after two years of searching for their sound and esthetics, Paola and Michael were ready to give their project a name and to present it on stage as well as on the internet with their first single "No Soy de Aquí". Another year later, they released their first EP "Lui" where they blended sensual soul music, warm Latin sounds, melancholic trip-hop
and retro pop.
Playing their music live changed their sound and aspirations. That is why, despite the pandemic's restrictions on live music, Mandarina welcomed a new member Felipe in the fall of 2020 and with him a brand new energy. To celebrate his arrival and show the public the evolution of the project, Mandarina revamped and re-recorded their single "Mon prochain" as a lighter and more direct disco-pop track.
Now, Mandarina is working on their second EP which is set to come out in the spring of 2022 and sharing a new single from it every 3 months. The first of those singles is "Pirate", a feel-good tropical Synth-Pop track in total opposition with the overall gloom on the last few months as if to announce the return of warmth, joy and sensuality in our lives.